Okay folks, what is the first thing you think of when I say: Intelligent humor?
Oh, please, you are too kind! No, seriously; what is the first thing you think of when I say: Intelligent humor?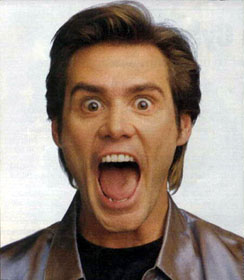 What, seriously? Come on! Carrey is poop-funny, not funny-funny!
Okay, fine, besides me and... Jim Carrey?... what is the first thing you think of when I say: Intelligent humor?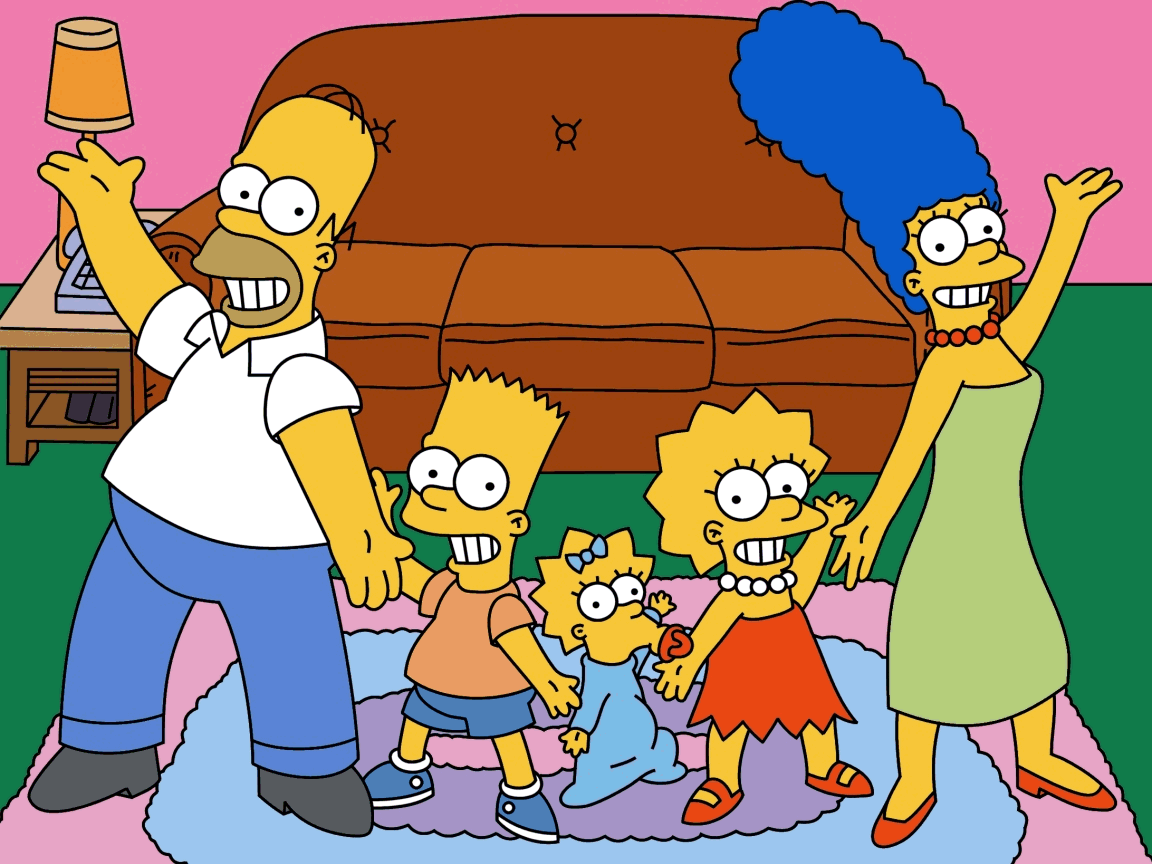 We can all agree, that even though the standard of the show is not what it used to be, The Simpsons are among the titans of television history. Unforgettable characters, great satire, provocation, ahead of it's time, and just downright funny. The Simpsons is not only one of the greatest animated shows, but also one the greatest TV-series ever made. But we are not going to talk about the TV-show, but the comics.
At the moment, there are four different titles of Simpsons comics that's being published: Simpsons comics, Bart Simpson comics, Super Spectacular, and of coarse; Tree-house Of Horror.
Just like its older brother from the TV, the comic is a once a year tradition. And as the final part of my Halloween recommendations this year, I will make a top 9 over my personal favorite stories. But really, you should read them all, they are really enjoyable. Its actually surprise me that the comics keep the standard that the show doesn't.
Anyway, here is number 9: Dark Lisa.
Based on the novel "Carrie", "Dark Lisa" is the story about how Lisa Simpson gets telekinetic powers from soup made out of a radioactive fish.
And dear god, is it enjoyable to see Lisa go nuts and get back on... well... THE ENTIRE FLIPPING WORLD!!!
Number 8: Willie: A Portrait Of A Groundskeeper.
Groundskeeper Willie gets, by mistake, a emu instead of a post-ordered Russian bride. But love is nonetheless... ew...
But when Homer eats the emu, Willie goes inane... Again... Nasty little story.
Number 7: Gnaws.
"Jaws" parody. Just as nasty, but more entertaining.
Number 6: The Legend Of Batterface.
Every year at "free donuts day" someone dies. By being stuffed to death by donuts!
Number 5: The Lexicon Of Lurid Limericks.
Not really a story, but the "Tree-house Of Horror"'s alphabet.
And WHAT an alphabet!!!
Number 4: Bart Simmons; God Of Thunder.
Bart learns the truth about his real father, becomes the god of thunder, saves Earth and then he conquer it. Awesome!
Number 3: The Case Of Amontilla-D'oh.
Moe Szyslak is easy to anger. This is the tale of the day Homer REALLY angered him. And its not pretty.
Number 2: Ring Around The Simpsons.
We have seen a Simpsons version of Harry Potter, The Count Of Monte Cristo, Lady And The Tramp. But instead of a version, how about the Simpsons INVADING the Lord Of The Ring? Trust me, it's hilarious!
Number 1: Hell-O-Ween.
Do you remember the episode with Ned Flanders as the Devil? This is the story about HOW he became the Devil. This is my favorite story from the Treehouse Of Horror comics. And as I said before: what is Halloween without at least ONE story about Satan?
Well, this were the Halloween recommendations of this year. Now I will go back to find a way to somehow make my 5-panels payoff.
I'm Waezi2, and I wish you all a happy Halloween. See ya!